While running this morning I was thinking about how excited I was to watch General Conference via broadcast for our church this weekend.  I reflected over Mitt Romney's run for presidency and how the press continually mentioned how secretive Mitt was about his faith.  It's not a secret what we believe.  It is sacred and personal…our faith.
I decided to offer an invitation to all who want to know more about my church, The Church of Jesus Christ of Latter-day Saints, to join us this weekend.  General Conference is held every year on the first weekend of April and the first weekend of October.  This conference is special for Latter-day Saints as we listen to the president/prophet of the church and other leaders including the 12 apostles.  They give us instruction on what we need to be focusing on to be better followers of Christ.  We already had one session this morning from 11AM – 1PM CST and the next session is about to begin…3PM – 5PM CST.  If you have BYU TV on your cable or satellite it will be broadcast on that channel.  Otherwise you can watch or listen via the internet here.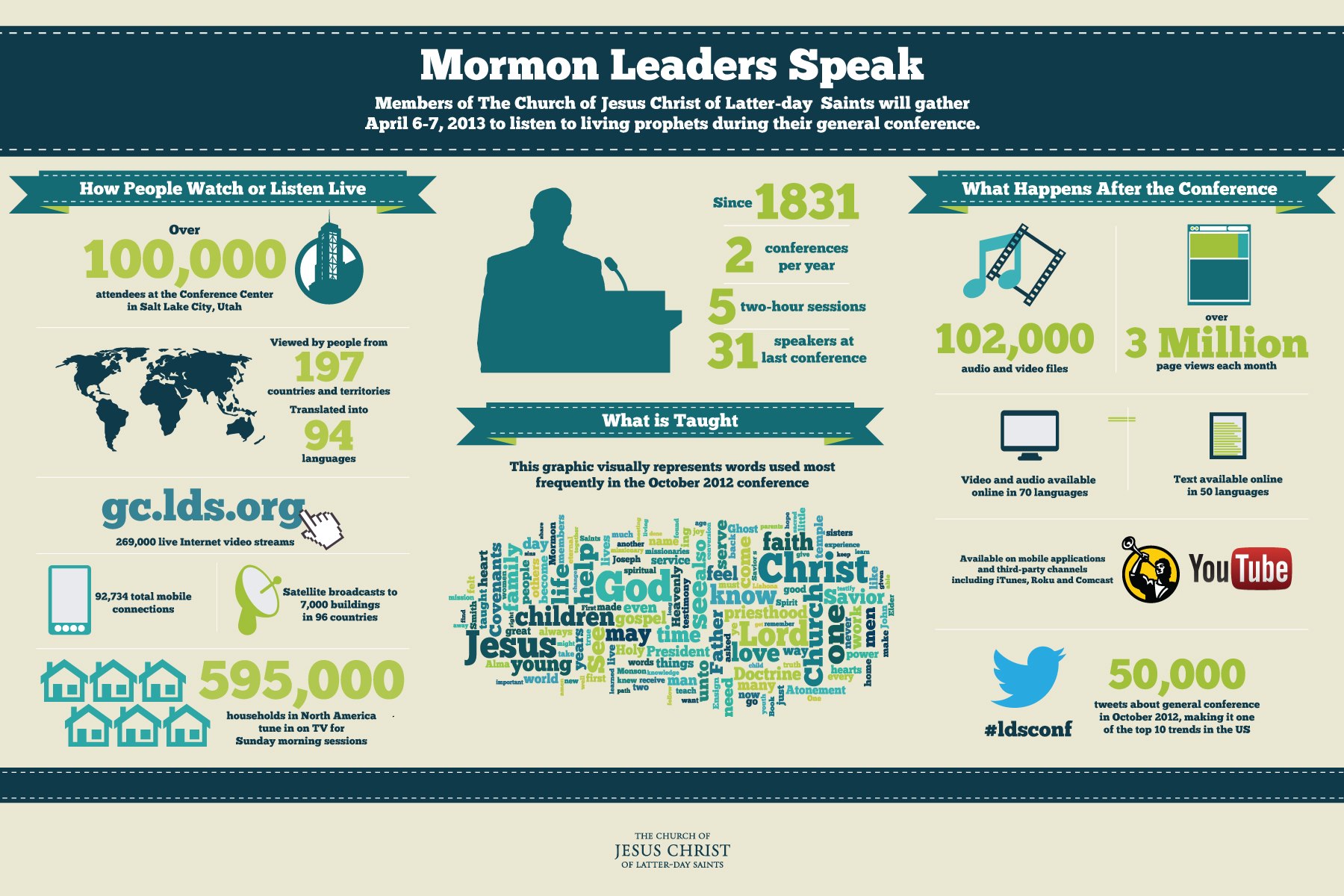 There will be 2 more sessions tomorrow, Sunday at the same times as mentioned above.  As you listen, feel free to take notes or write down questions.  I then encourage you to ask me or other members of the church your questions.  We are happy to answer questions and if we don't know the answer we have missionaries who do.
Time to go watch,