Happy Veteran's Day!
First off, I want to give kudos to the school my 5th grader attends.  They sent home the following letter: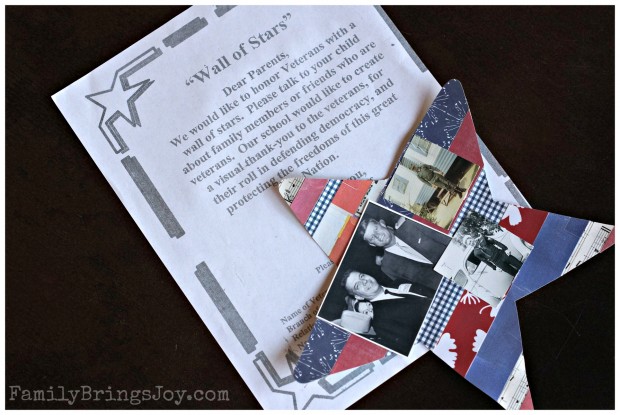 Yesterday I had fun dressing up her star of family veterans.  I've been crafting a lot with strips of paper lately.  I love the look.  Grabbed some red, white & blue scrap paper and cut them into strips.  Glued them down to the star and then cut around. Of course I had to add a layer of Mod Podge on top to finish it off.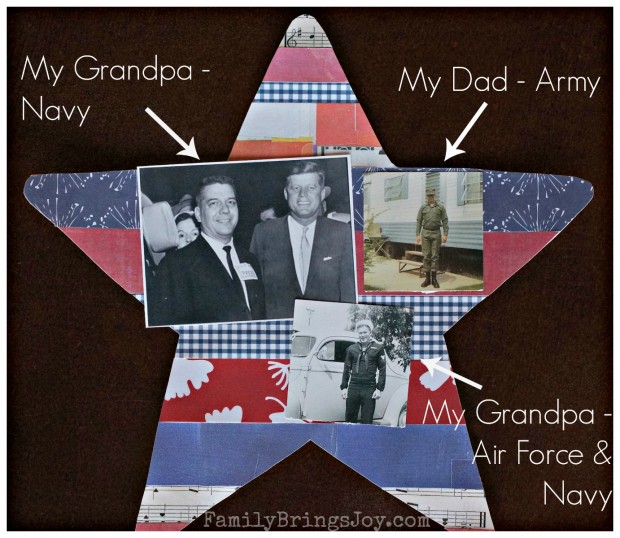 I am insanely grateful and proud of the many family members who have served for our country.  Working on family history and genealogy has opened my eyes to the great legacy of sacrifice and service my family has endured for our country.  I am honored to have family members on both sides of my family for generations who have served to keep America free.
My Dad served in the army for several years.  As a matter of fact, I was born in Frankfurt, Germany because he was based there.  My Dad endured MUCH serving for our country.  It is a huge BLESSING he survived.  He is definitely a survivor.  About 2 weeks ago he suffered a heart attack.  I am pleased to say through the use of modern medicine, his fighting will, and the power of prayer he is working to overcome this health trial.  I'm so thankful he has instilled his persevering spirit within me.  Keep on eating right and exercising Dad.  All your kids & grand kids still need and want you around.  Love You Dad!
I am thinking and praying for all the people who are currently serving to keep America the land of the brave and free.  Thank you SO MUCH!  You DO MATTER!
Very Sincerely,