Big Blue Bus Tour
from
Amy Earle
on
Vimeo
.
Oh my goodness.  THIS IS SO COOL!
Look at what my friend and her family are doing. "Our family is on an adventure! We're spending the next six months living and traveling on an old school bus!"
I found Amy on Vimeo back in January 2012.  You can see that initial post I wrote about her and video here.   I fell in love with her family.   The above video has made me do that all over again.
Since meeting her online, I've had the opportunity of taking one of her photography classes online.  Not only is Amy a great photographer, but she is a great teacher as well.  I am not surprised she is offering free photography workshops…she is a sweetheart!  If you live in the west area where Amy and her family are traveling, I highly recommend you take one of her FREE photography workshops.  Go visit this amazing family and feel of their warmth and strength.  You can find out more about Amy's Big Blue Bus Tour by clicking here.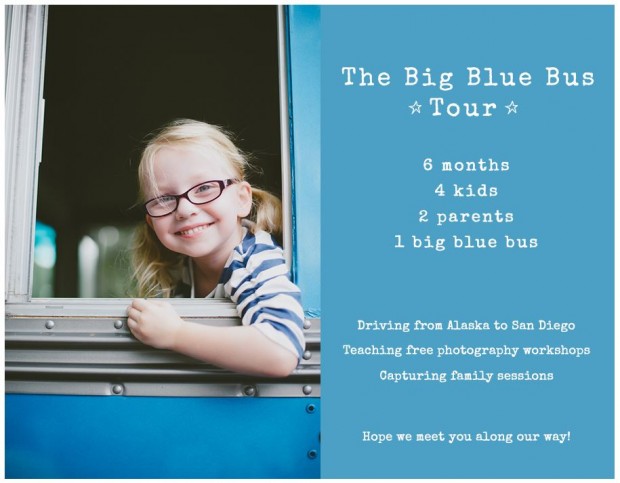 Disclaimer: I was not paid by Amy Earle to write this post.
Happy Tuesday,