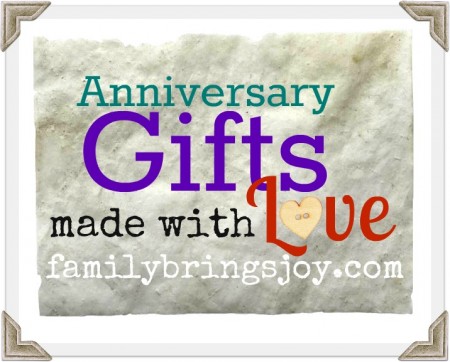 Welcome back to the 4th day of the Anniversary Gifts Made With Love series.
If you are just joining us, click here to see what this is all about.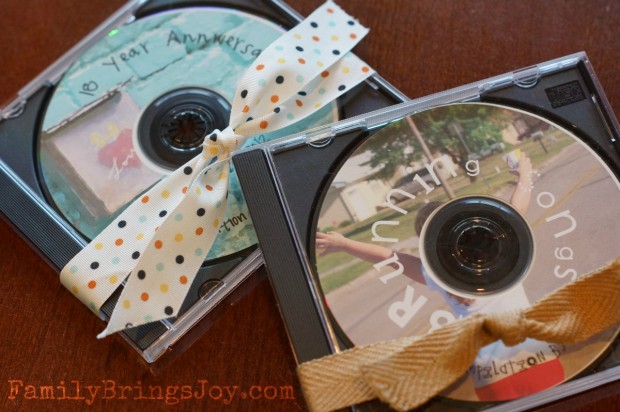 2 of the 8 anniversary gifts I made for my husband were CD's.
Both discs have 18 songs for 18 years.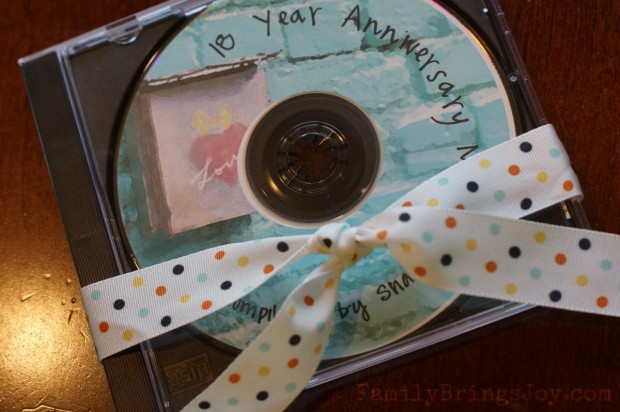 One disc has 18 love songs that are meaningful to us.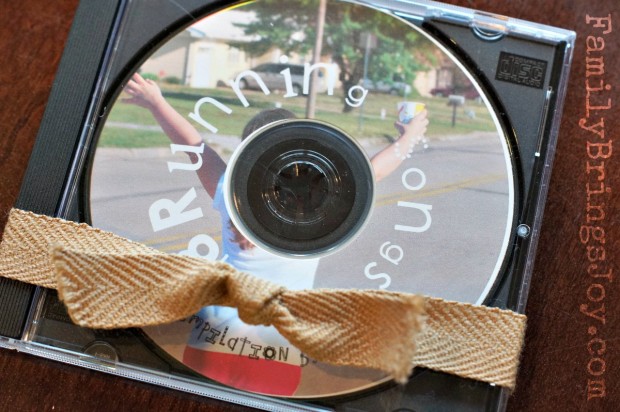 The other disc has 18 of my favorite running songs.
My husband had mentioned he needed some new running music to listen to.  Maybe your husband needs songs for his commute to work, fishing, working out, or whatever hobby he's into.  This is the perfect gift!
Day 2: Couples Poster
Day 3: Framed With Love
Day 5: Last 3 Gifts
Simple but meaningful,