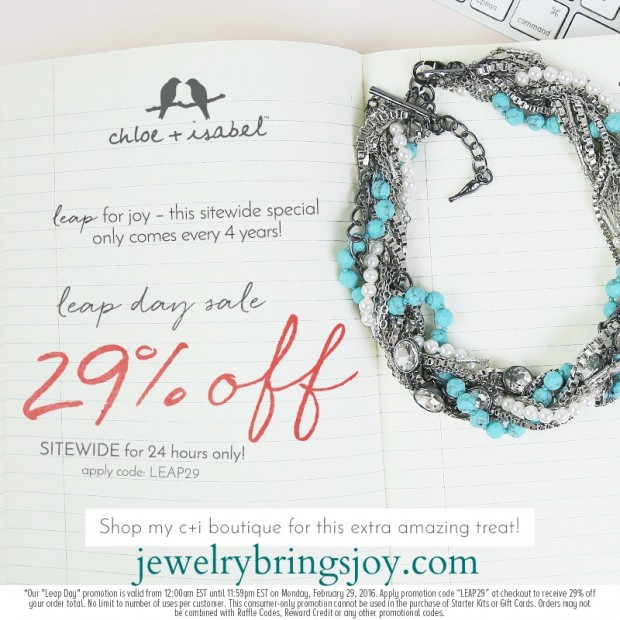 Today only receive 29% OFF your entire order! Shop my Chloe + Isabel boutique today by going to www.jewelrybringsjoy.com
Also, share the above graphic to win $29 in FREE Chloe + Isabel credit. Chloe + Isabel are giving 29 winners on both Facebook and Instagram $29 credit! Enter to win by sharing and regraming our latest Leap Day post with #chloeandisabel and #candileap! Make sure you use the hashtags to be entered to win! Good luck!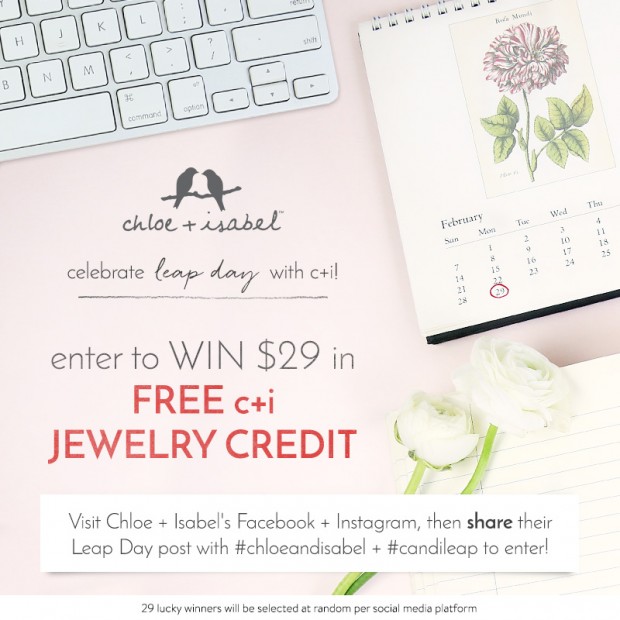 Make sure you follow my Chloe + Isabel Facebook Page to receive all the latest sales and promotions.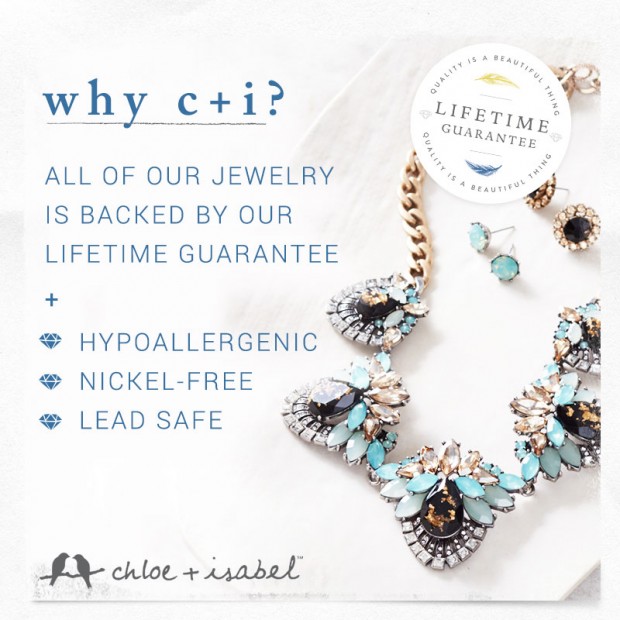 The video below shows our new stunning line called From Rome, With Love.
Jewelry Brings Joy,