If you are blessed to have a formal dining room, how often do you enjoy it?
How often do you and your family and friends dine in the dining room?
After we built our home I promised myself I would use this often neglected room in my home.
If my dining room walls could talk, this is what they would tell you:
"This family has spent time in here:"
Having a Wedding Reception/Open House for a friend
Date Night after the kids go to bed
Holiday Meals
Swap Party
Birthday Parties
Dinner Guests
Just Because
These photos were taken Christmas 2010.
I plan on posting some more photos of our family enjoying our dining room later.  However, today is an extremely busy day…
Parent Teacher Conferences, Grocery Shopping, Lunch Homecoming Parade, Daughter's Hair Appointment, Dinner and Homecoming Football Game.  Even better, my Mom & Step Dad came into town to enjoy all the festivities.  I think we will have dinner in our formal dining room tonight before the game! 😀
Head on over to Involving Color today to see her gorgeous dining room.  She is hosting the Roomspiration Party today featuring dining rooms.  Don't forget you can link yours up as well. 😉  Another reminder, all the rooms are available to link up until October 14th.  So it's not too late to join in on all this fun!  Maybe it might help motivate you to pretty up one of your rooms.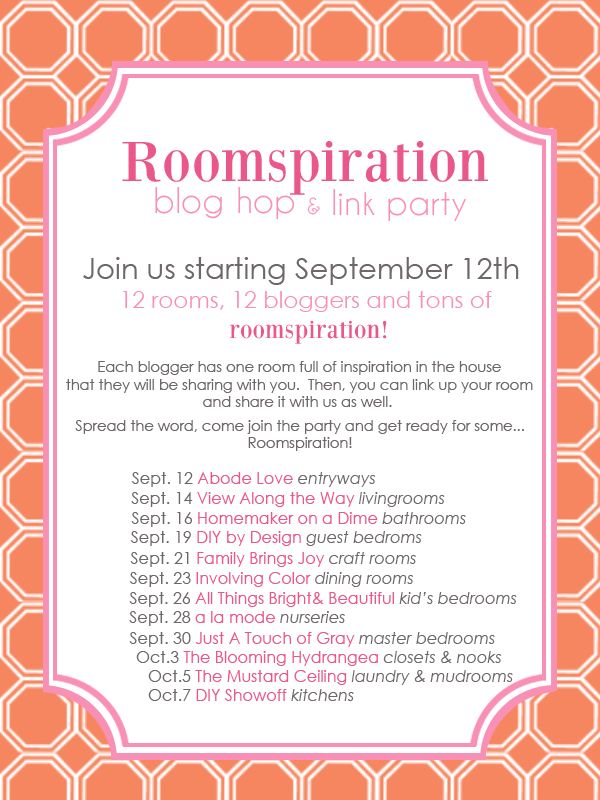 Gotta Run,