I went over to my friends house yesterday to celebrate our Christmas together and her Christmas decorations and tree are already packed away.  I realize there are many of you have already packed your Christmas away.  So I apologize for being so late in my posting.  This is good for me to go ahead and post this for my own family history and for future Christmases.
Welcome to our breakfast room.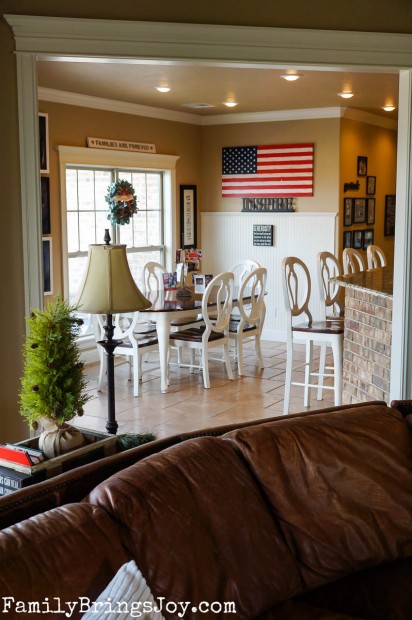 It's ironic it's called the breakfast room because we hardly ever have breakfast in there.  My kids are not morning people and don't like eating breakfast.  Yes, I know it's the most important meal of the day…I've tried.  I should rather like to call it our informal dining room.  This is where we eat on a daily basis.  I'm not sure if I have ever shown photos of it before on here.  Anyway, the above photo shows what it looks like from the living room.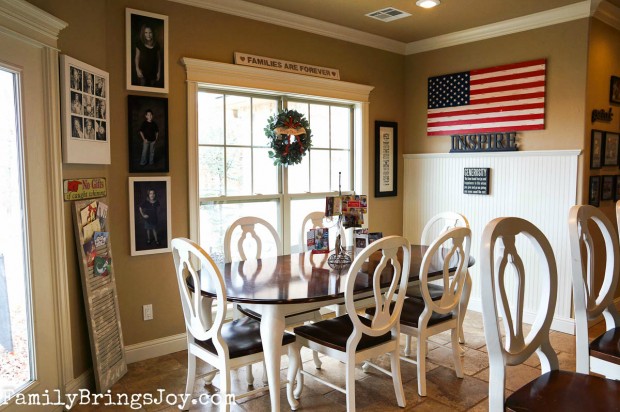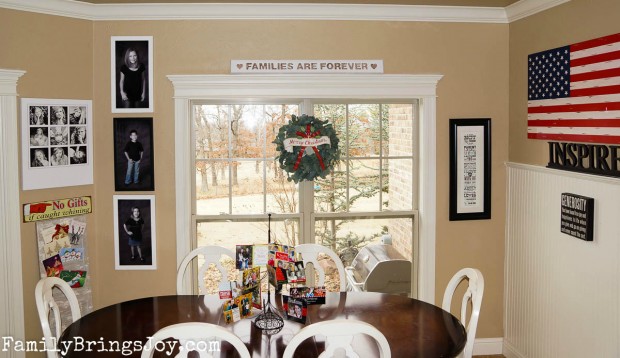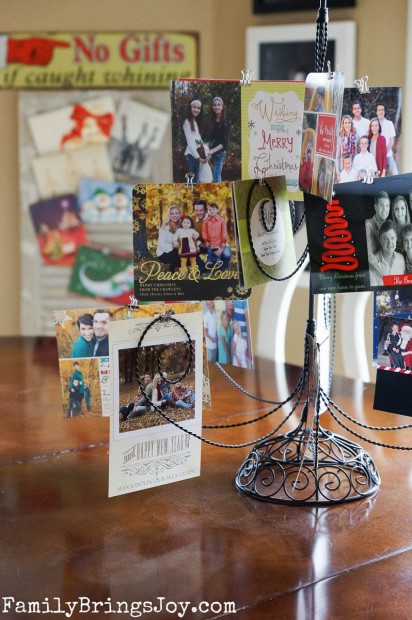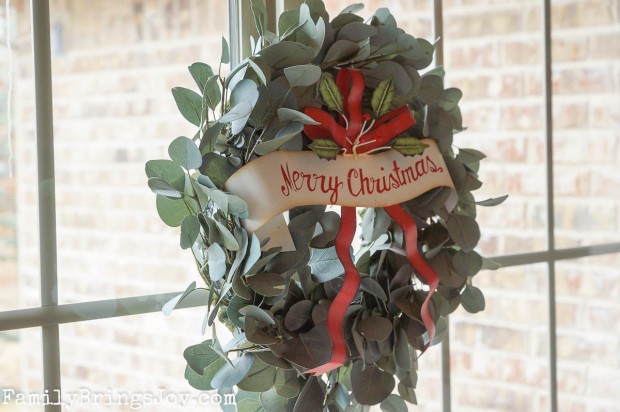 Time for our interim and Christmasfied (yes I know that's not a word) master bedroom…drum roll…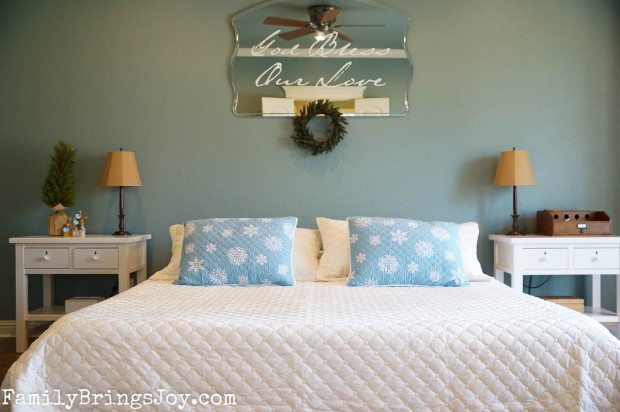 This is our room with our mattress on the floor because the canopy bed and dresser we ordered had not arrived yet when I took this photo.  The new night stands are all that is in the room now.  But you can see our new alder wood floor in the photo below.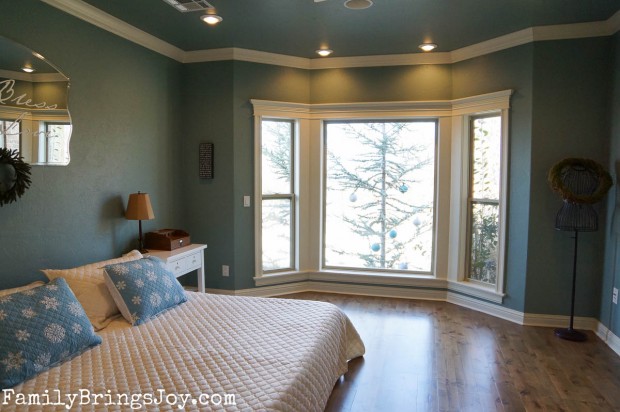 Our bay window features our blue spruce trees with giant ornaments hanging from them.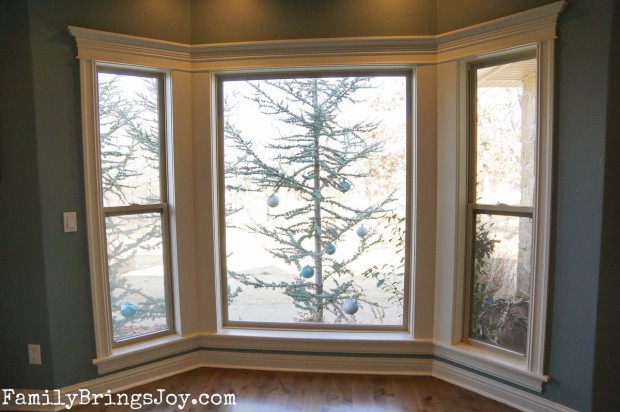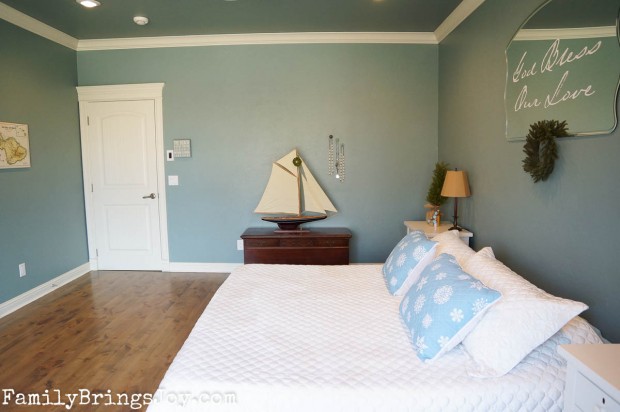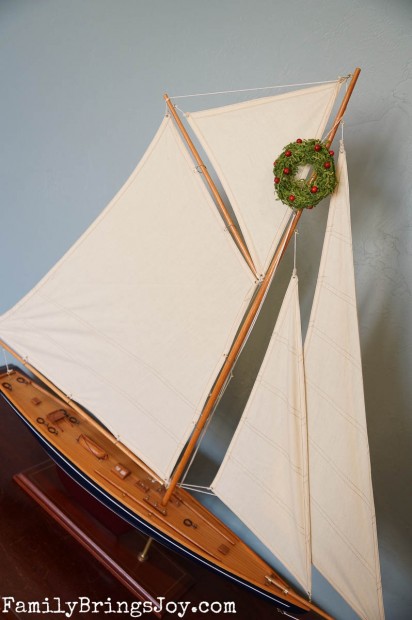 Time to walk outside…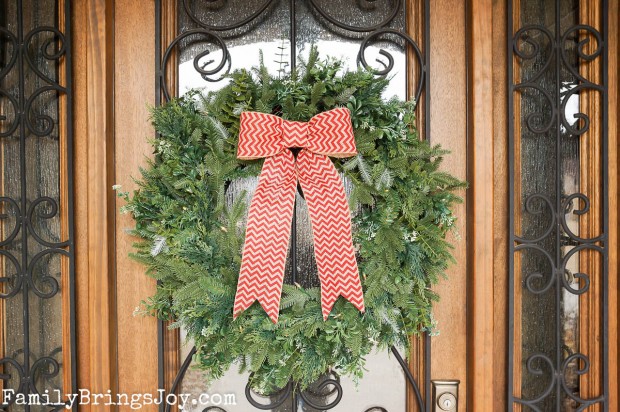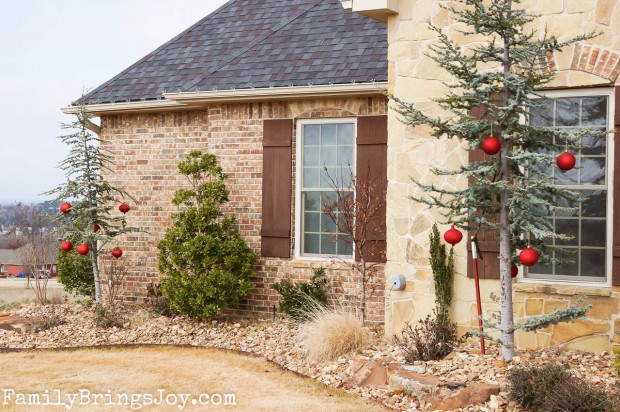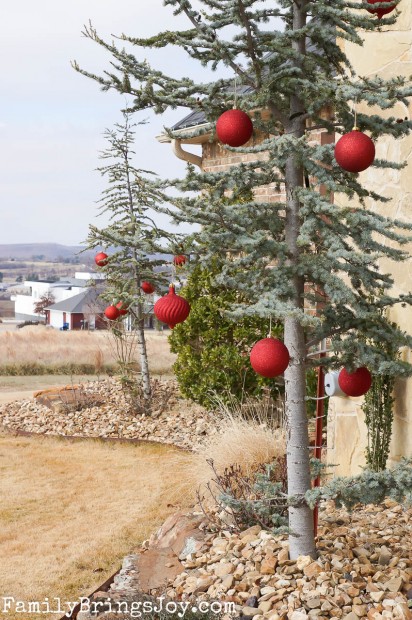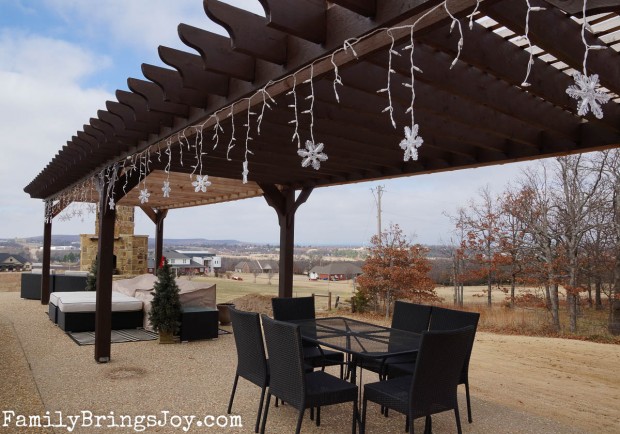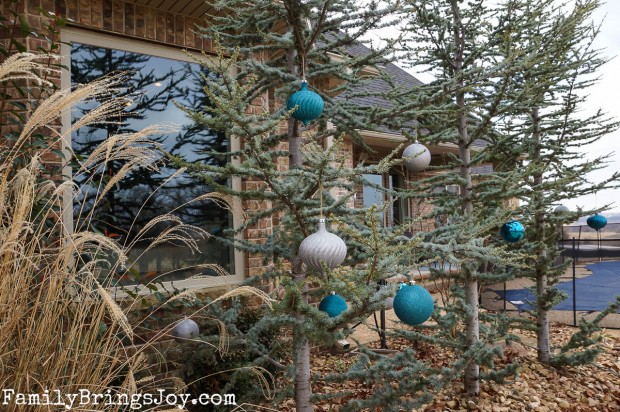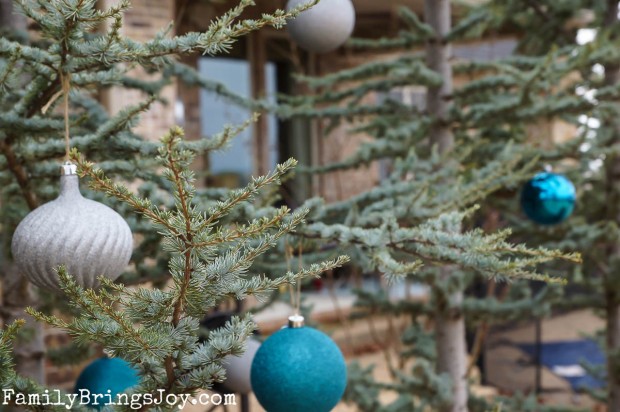 Well, it's time for me to get ready for my parents who are on their way here.  Yep, we are still Christmasing here at our home. {and yes I know that's not a word too.} Hope everyone is enjoying their holidays and looking forward to the new year.  So thankful for YOU! 😀
Holidays bring joy,