Belated…I know.  Here we go…
I'm not sure if I've mentioned this before, but we had a professional kitchen designer draw up the design for our kitchen.  I absolutely LOVE the spice drawers on both sides of the stove.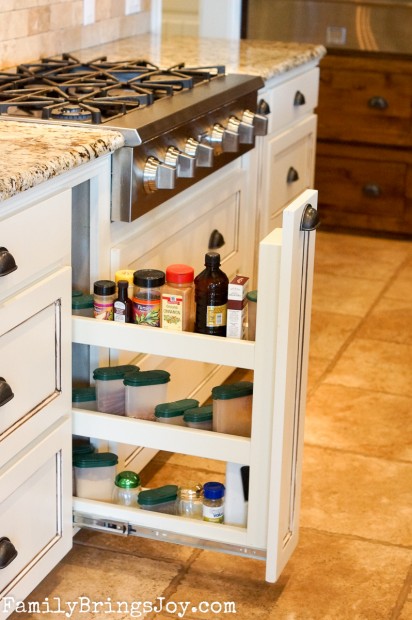 Spices are easily accessible when cooking with these drawers.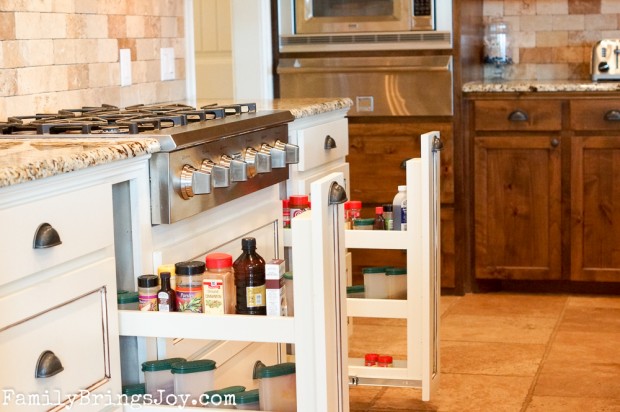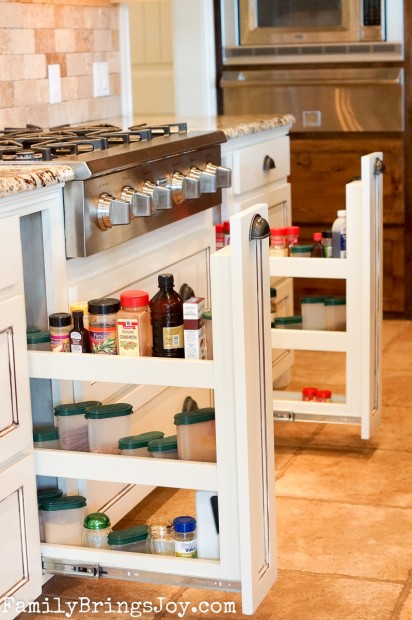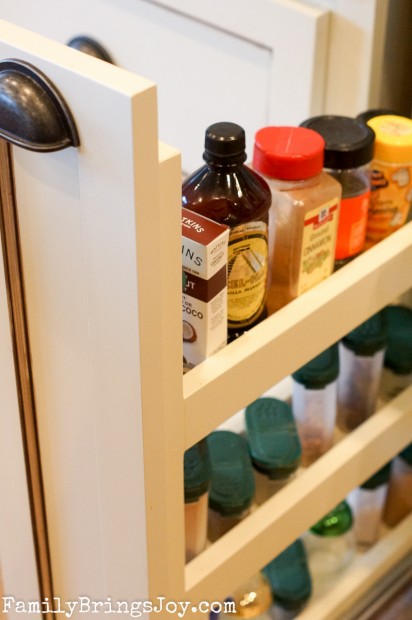 Below you will see one of the two gigantic drawers underneath our stove for pots and pans.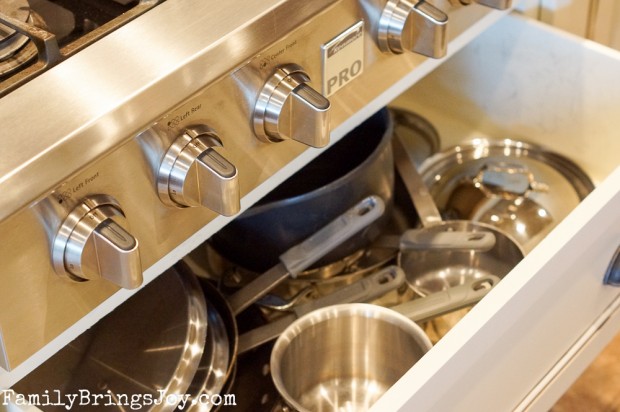 If you are building a house, the following is a must.  It's easy to store your pans, trays, etc. in this divider over the oven.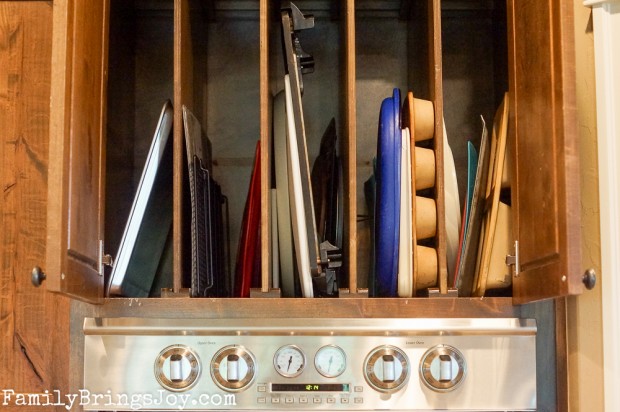 Next up, there are a row of 4 bottom cabinets in which I house my baking items in.  They each have 2 drawers in them to make retrieving these items quick.  In the following cabinet you see where I store my cookie cutters and some of my Tupperware.  Here's a little trivia about me.  I used to be a Tupperware Manager long ago before my son was born.  I even had a Tupperware car.  Needless to say, I have a TON of Tupperware.  I still LOVE it and use it every day!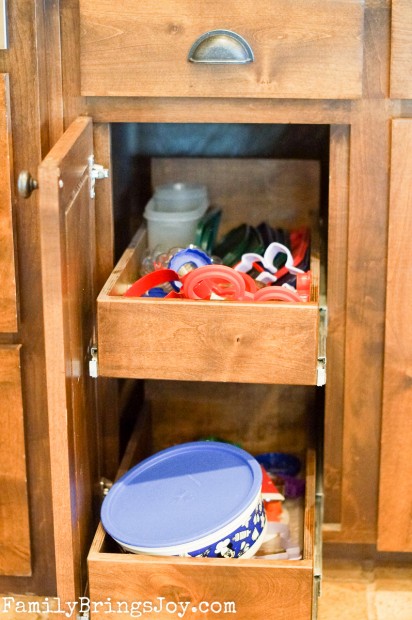 Last is the pretty glass pantry door.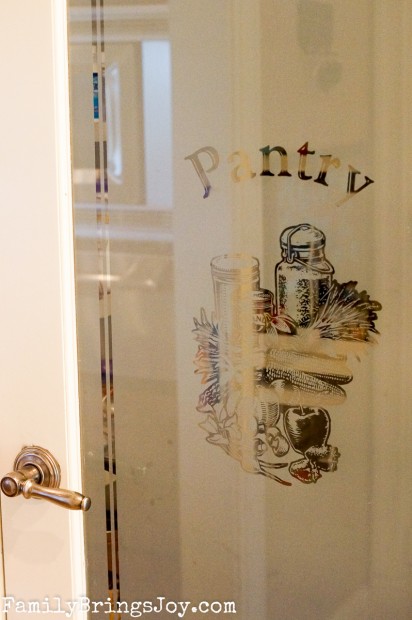 Now it's back to sorting through countless boxes in my attic.  Ugh!
Have a great day,