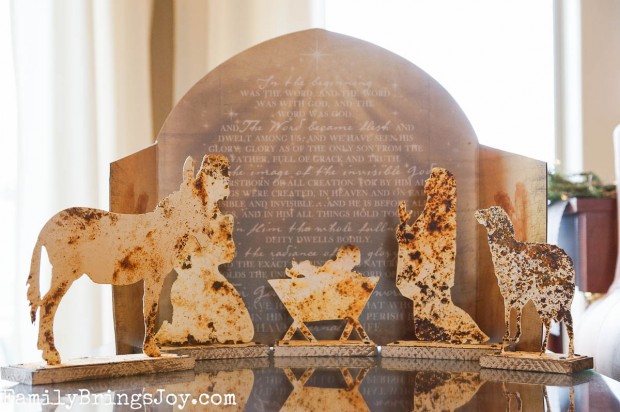 Today I'm going to begin part two with more of the living room.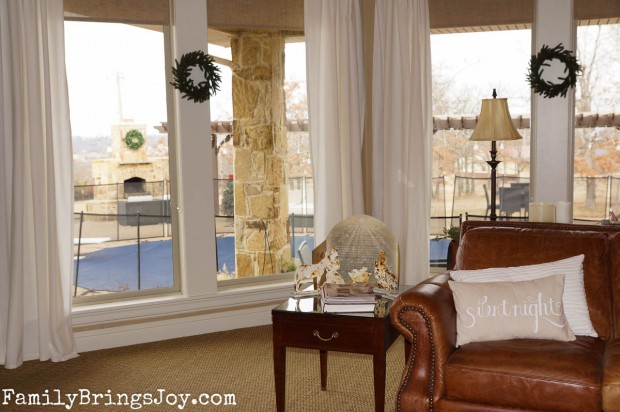 We have 4 large picture windows in our living room which face our back yard. You can see our outdoor fireplace and pergola which was installed this past summer in the background beyond the pool.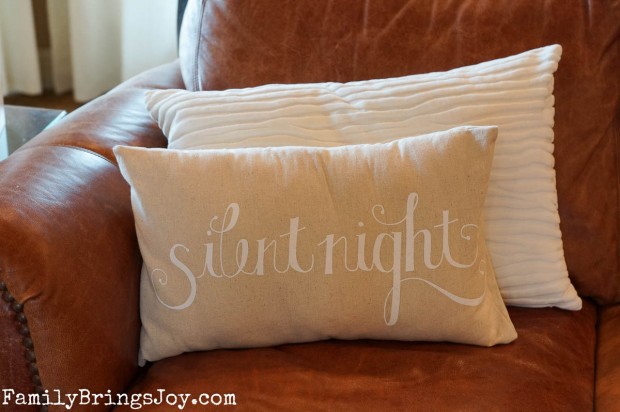 I absolutely adore my Dear Lillie pillow covers I splurged and bought this year.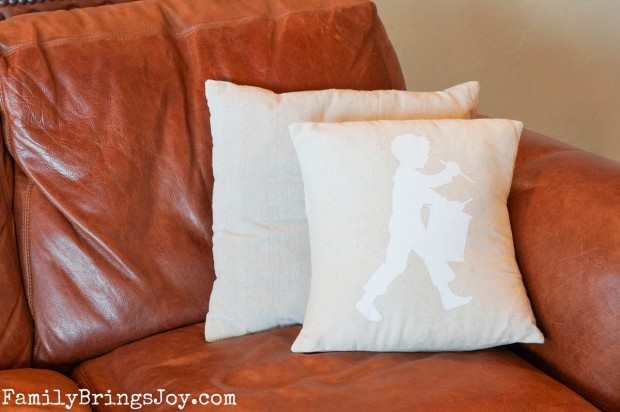 Our gallery wall…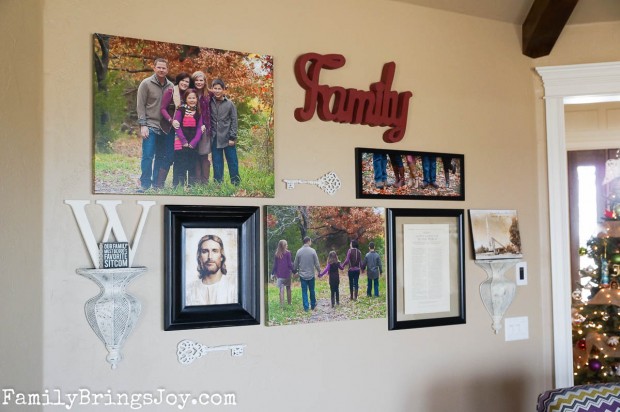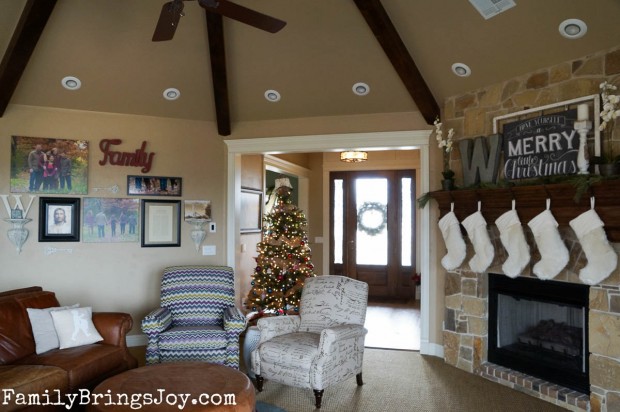 I'm not particularly pleased with how the above photo turned out.  I know the lighting in it is horrible.  However, it gives you an idea of what the living room looks like on the other side.  Our living room is in the shape of an octagon. By the way, the chevron chair (on the left) you see in the photo is not permanent.  The furniture store ordered the wrong fabric.  It will be this chevron pattern, just in more muted colors…it will match the other chair to the right better.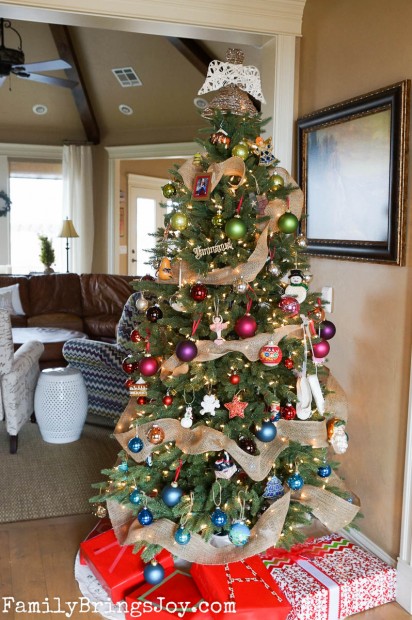 I was sort of going with a rainbow theme with my ornaments.  It didn't turn out as good as I would have liked.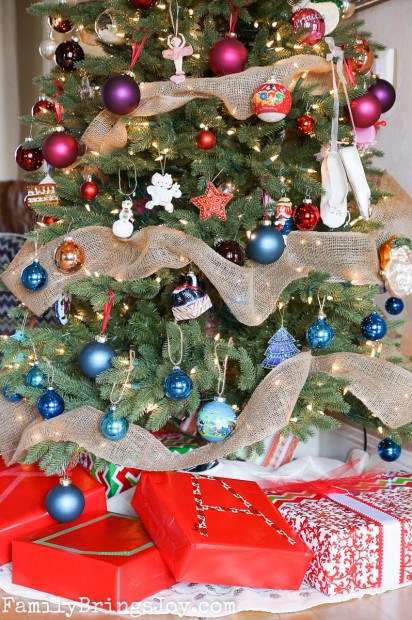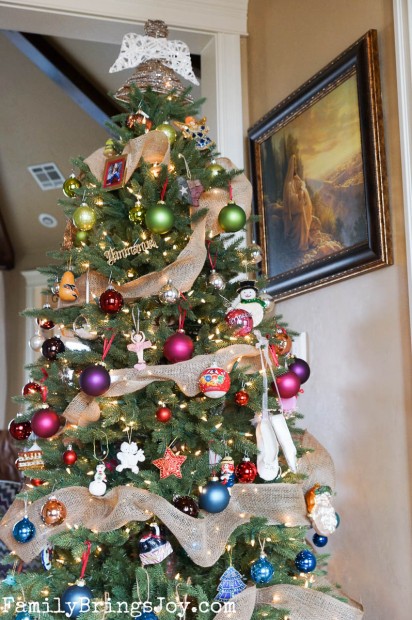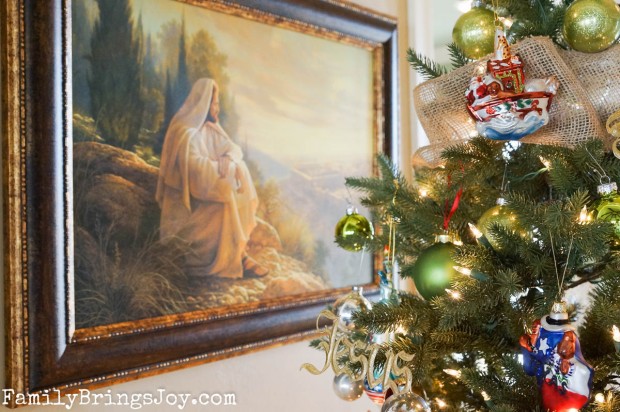 Now onto the dining room…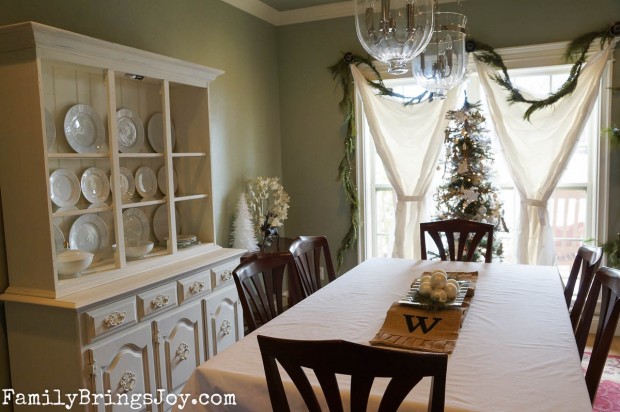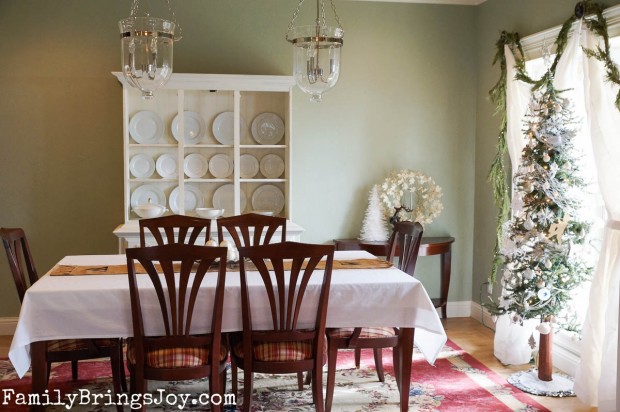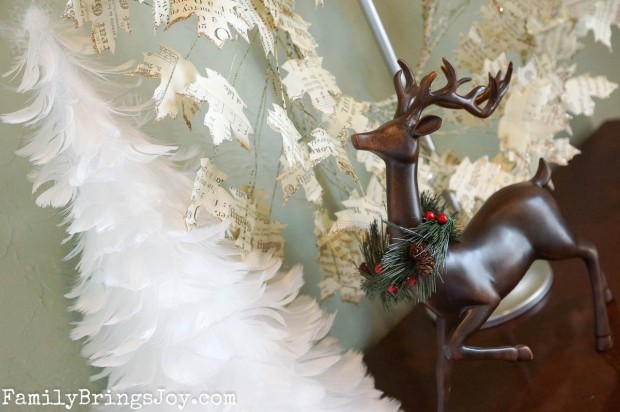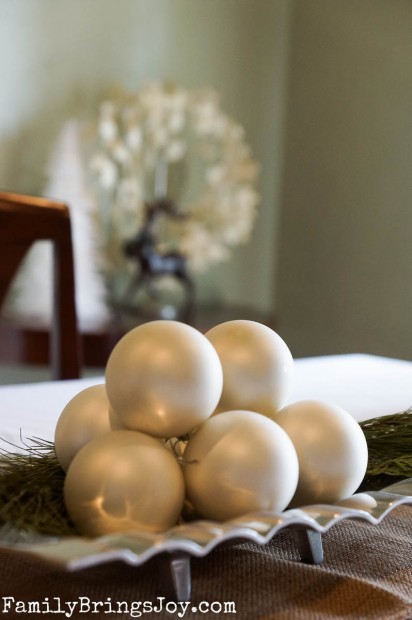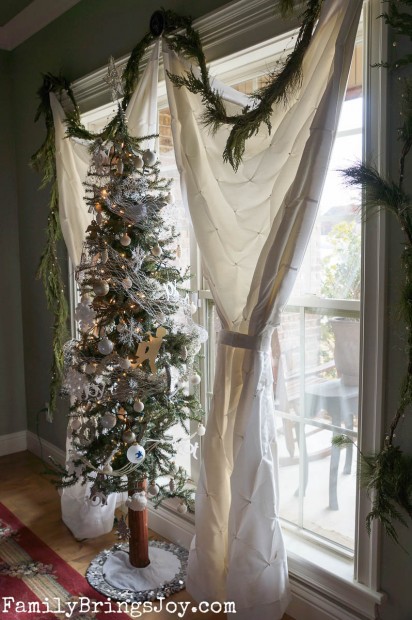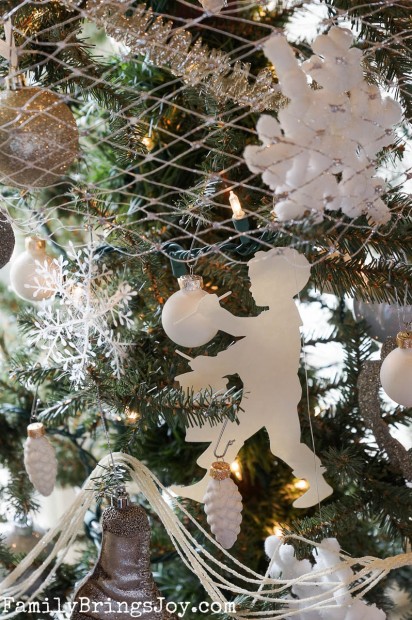 The kids made this backdrop for the "photo booth" out of tinsel for our Christmas party.  We used a tension rod at the bottom.  This is in the playroom.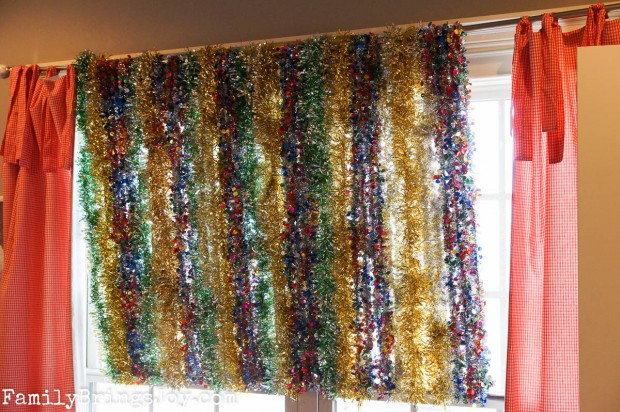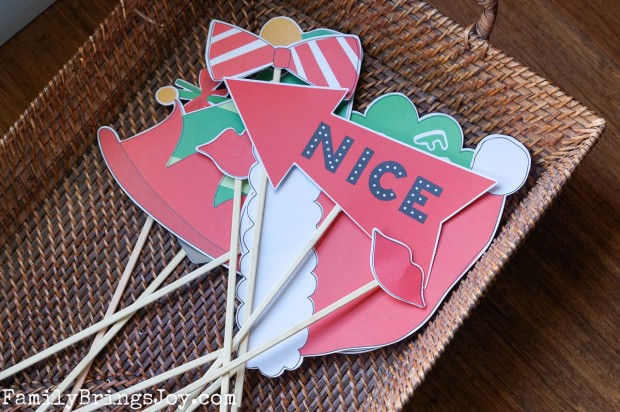 Above are the cute photo booth props I found.  My favorite was the mistletoe. 😉
Woo…that's a lot of photos!  This means I'm going to do a part three which will include our breakfast room, interim master bedroom (with new wood floor, but without all of our new furniture because it wasn't delivered when it was supposed to be…sore subject,) and outdoor photos.  Part three will have to be posted on Monday as my in laws are arriving today and will be here through the weekend.  So come back on Monday to see part three.
So glad you stopped by! As always, feel free to ask questions or leave nice comments. 🙂
Happy Friday,