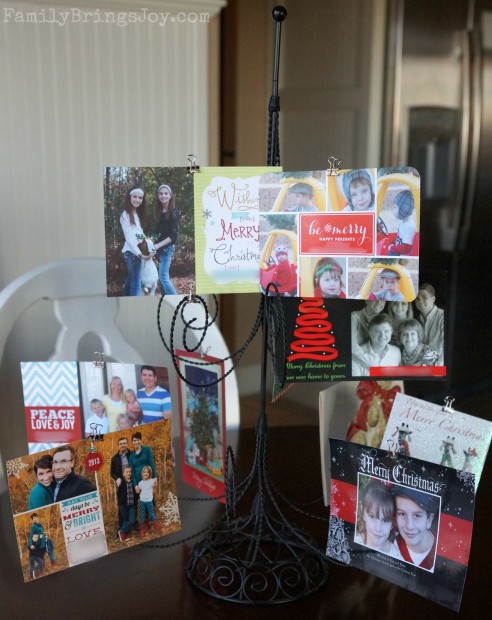 I absolutely LOVE giving and receiving Christmas cards.  It was a relief to watch my youngest push the envelopes into the mail box this afternoon.  There are always so many things on our Christmas To Do lists.  It's nice to have that crossed off my list.  I have been busy preparing our home for a Christmas party which will be held this weekend in our home.  It's a little difficult to do when you have crews coming in and out of your house.  We decided to have the carpet taken off our stairs and master bedroom.  Wood flooring is being installed and now I'm losing brain cells as I type this.  The odor from this floor stain is toxic.  I'm hoping this smell will be a distant memory before the party.
Speaking of Christmas cards…are you one of the over 2 million people who have viewed the following video Christmas Card?  This family has taken it to the max!  Sorry, it's the fumes making me talk as if I'm living in the 80's again.  If you haven't seen this family's video Christmas card, well you must!  I've already watched it twice and my youngest is singing the song after she only saw half of it!
I was impressed. No wonder he's leaving his anchor job! They are a match made in heaven…cute family!
Move over What Does The Fox Say,