Are you a movie buff?
I am.
I love movies.  What I love even more is going to a FREE movie!
If you live close to Oklahoma City, this is your lucky day!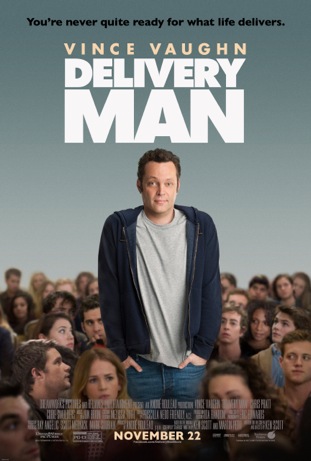 You can go see Delivery Man for FREE!  All you have to do is click on the link below, type in the code below with your email address and they will send you the tickets.  Yippee!
"Delivery Man" stars Vince Vaughn as affable underachiever David Wozniak, whose anonymous donations to a fertility clinic 20 years earlier resulted in 533 children.  David must now embark on a journey that leads him to discover not only his true self but also the father that he could become.  The screening will take place:
Wednesday November 20th
AMC Quail Springs at 7:30 PM
2501 W Memorial Rd
Oklahoma City, OK 73134
Code: 268775
This looks pretty funny. I'm so excited to offer this opportunity to Family Brings Joy readers!
You can find out more about the movie by visiting:
Facebook: https://www.facebook.com/DeliveryManMovie
Twitter: https://twitter.com/deliverymanfilm
If you go, tag me in your Instagram photos!  I want to see you at the theater. 😉
Movies Bring Joy,