What's on your agenda for the next few months?
I've seen several friends on Instagram preparing for summer weddings.  Have you received any wedding announcements in the mail?  My friends at minted.com have the most beautiful wedding invitations and announcements.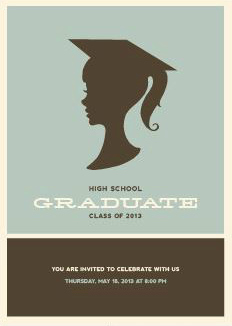 A wedding is not on our family's immediate agenda.  Instead, we are preparing for our oldest daughter's high school graduation.  It is rapidly approaching and with it are many deadlines.  We recently sent out the majority of our graduation invitations.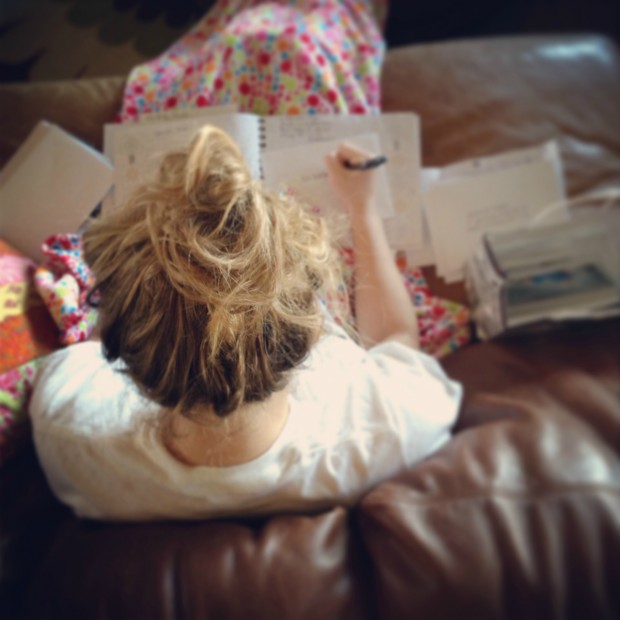 My daughter was happy to address each and every envelope…made me very happy.  She warned me her hand writing was not as 'pretty' as mine.  I told her what mattered was that the recipients would recognize she addressed them.  I try to teach our children etiquette the way I was taught from my parents.  I remember addressing my own high school and college graduation announcements.  I feel like it's sort of a "right of passage."  This also helped her know and understand who was sent an announcement.
I know we live in the digital age, but I still feel honored to receive an actual announcement/invitation in the mail…one I can hold and touch.  I prefer the paper ones to the digital ones.  Sometimes I forget if I receive one online.  If I have a paper announcement, I tack it to our cork board to admire every day and use it as a reminder to send a gift or card to the recipient.
Minted.com has some special designs for graduation.  I had fun playing around & making these 3 examples: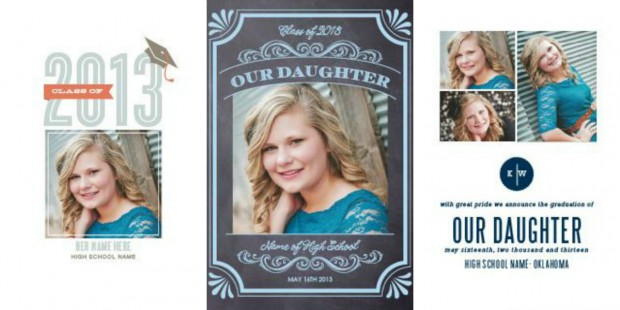 I was surprised to find some cool graduation gift ideas at minted.com as well:
Art Prints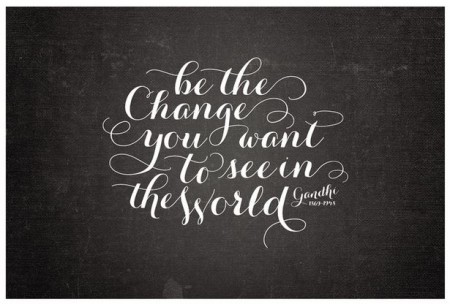 They have several appropriate prints for the graduate in your life.
Stationery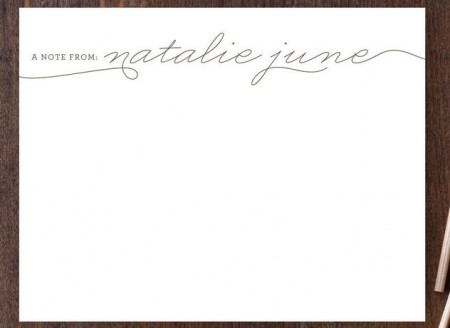 This note pad would be a lovely gift to celebrate this milestone.  They have several CUTE styles to choose from.  Personalized stationery is another perfect gift.
Journals
I am glad journaling has made a come back.  I LOVE to journal.  I couldn't believe the variety of personalized journals minted.com has available.  You have to check out the MANY cool designs they have to offer.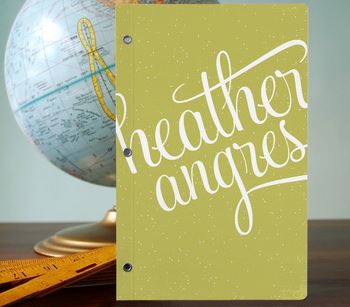 What a great gift!  Every high school graduate will love pulling this baby out and documenting all of their college memories.  Every college graduate will love writing about their new adventures in life.
Personalized Congratulations Cards
Or maybe you just want to send some money to your grad with a special card like this one: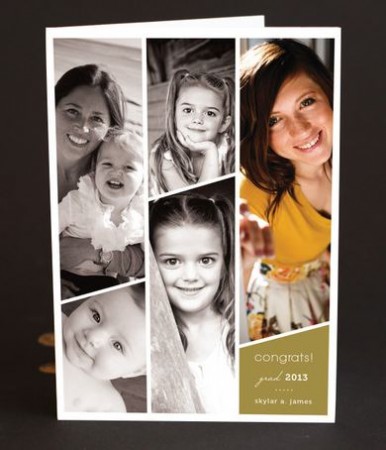 Now that I've talked you into the greatness of minted.com…how about a deal for you…my fabulous readers!
Click HERE and Minted will give you $25
toward your first purchase of $50 or more!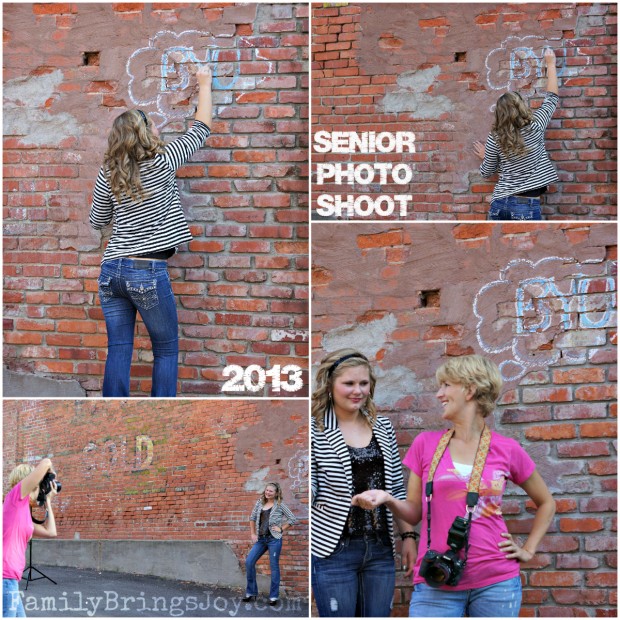 Have fun shopping,