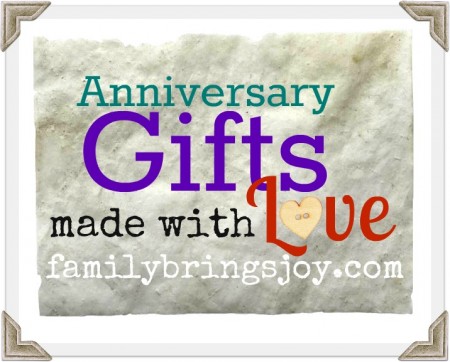 Welcome back to the Anniversary Gifts Made With Love series.
See yesterday's post to understand today's post. 😉
Below is hubby with the 11:18 AM gift celebrating our 18 year anniversary.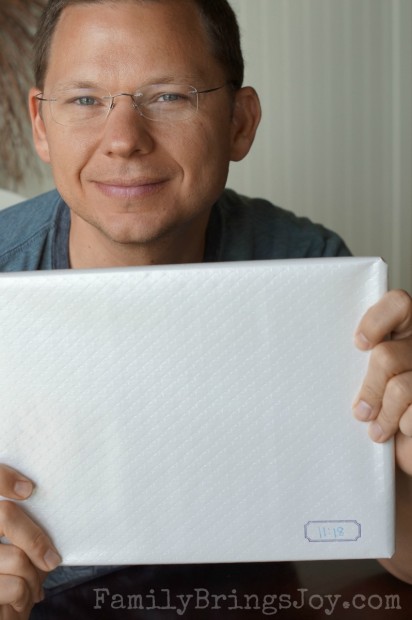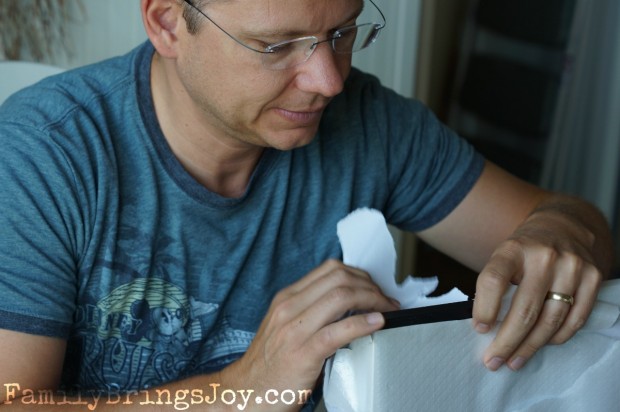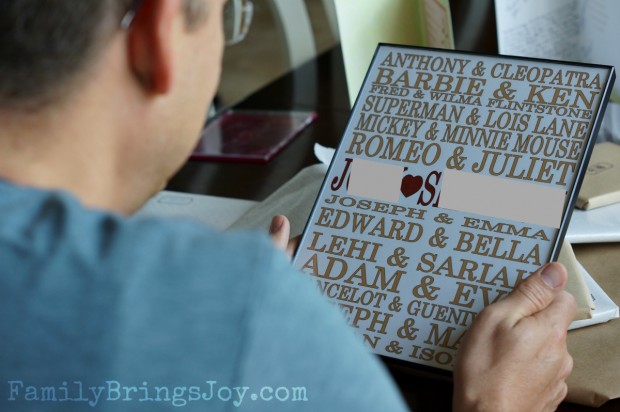 Again from a previously pinned pin on Pinterest I was able to use this idea.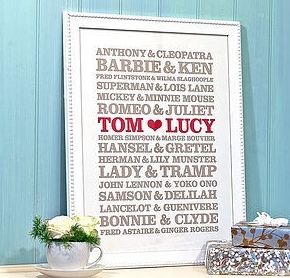 I call it the couples poster.
You can buy one of these made at Not On The High Street.com for a mere $50 or so.
Instead, I made mine using my scrapbook software on my computer.  I also changed up the couples some.  I decided to add names of couples my husband and I would like. 😉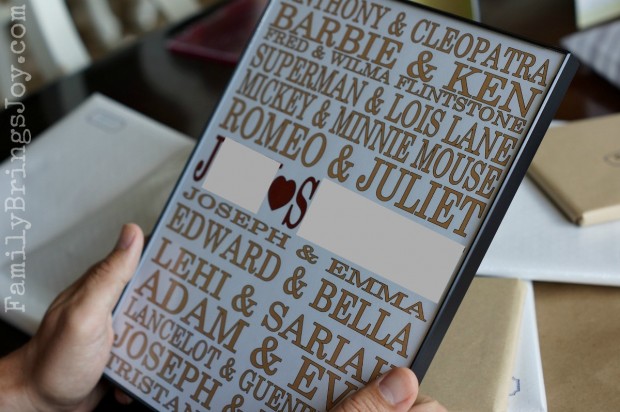 The 8 1/2 x 11 frame was previously purchased {Dollar Tree.}
Day 3: Framed With Love
Day 4: Music For Your Love
Day 5: Last 3 Gifts
Make your own couples poster,