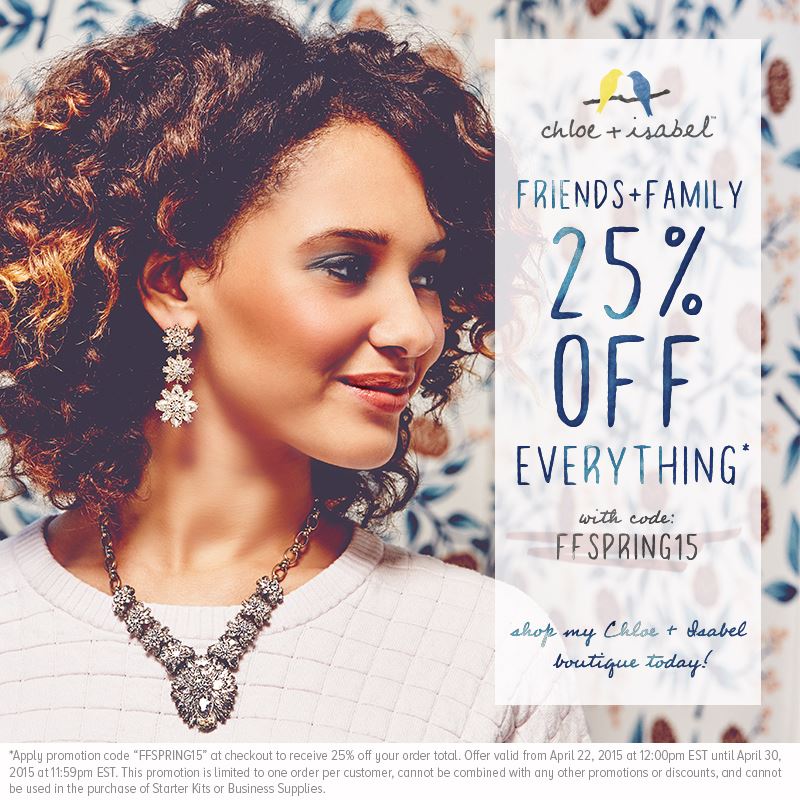 Welcome to a special Chloe + Isabel Friends & Family Online Event!
Beginning today at 11am (10am MST) I'm offering
25% off your entire purchase when you use code: FFSPRING15 at checkout!!!
Head over to my boutique now at www.jewelrybringsjoy.com
and start creating your wish list so you don't miss out! This
sale is going to be crazy!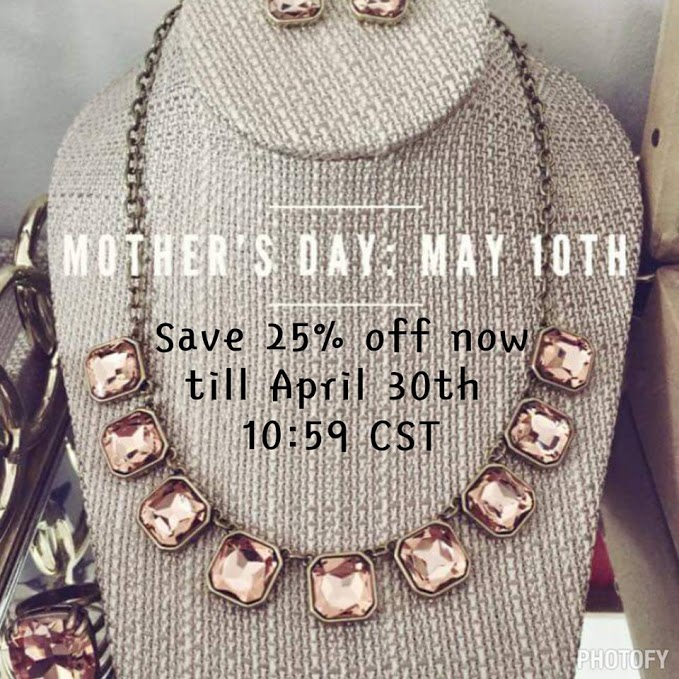 Upcoming gifts reminder…Mother's Day, Graduation, Brides, Anniversary, Birthdays, Just Because.
Introducing c+i Jewelry from Chloe + Isabel on Vimeo.
Jewelry Brings Joy,