I have a new job!  (insert drum roll)
You are looking at one of the newest Merchandisers for Chloe + Isabel.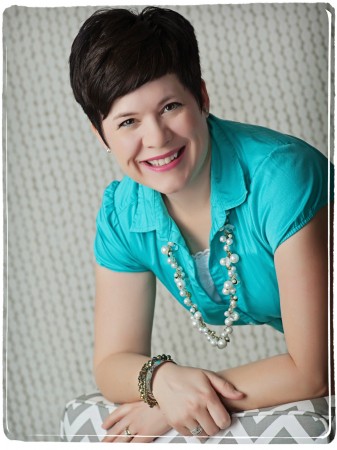 Who are Chloe + Isabel you might ask?
Fashion jewelry for both the trendy and the classic fashionistas.I'm definitely a Chloe-bel.  I believe the jewelry we wear says something about us as a person, about who we are.  Jewelry can compliment our outfit and make us feel feminine and lovely.  Over the years I have enjoyed finding pieces which share my personality.  When I happened upon Chloe + Isabel it was love at first sight.  I know that sounds rather cliche, but it's true.  Most of the time I like to wear simple earrings, rings, bracelet and occasionally a necklace.  However, depending on my mood or the occasion sometimes I like to step it up a bit.  Chloe + Isabel's exclusive line has all of the above.  Ready to find out more about this amazing company?  Read on…
Hypoallergenic, nickel free and lead safe.  This is very important for me.  I have sensitive skin.  I can't stand when I wear jewelry and the next thing I know my arm is itchy or I have a red blotchy area on my neck.  The worst is when my ears become infected.  Has this ever happened to you?  Honestly, this may be why I haven't worn too much jewelry in the past.  The cheap costume jewelry always irritates my skin.  Ever since I began wearing my Chloe + Isabel jewelry I haven't suffered from one of the above mentioned problems.  Below I'm modeling (with my serious model pose) the

Organic Teardrop Earrings & Long Organic Link + Chain Necklace.

Exclusively designed in a New York City Studio.  Chantal Waterbury, CEO & Founder of Chloe + Isabel has been designing jewelry for over 15 years.  I treasure knowing my jewelry from Chloe + Isabel is unique.  Every time I wear a piece (& or pieces) I receive compliments and people ask me where I bought them.  The company stays ahead of the trends and releases new lines on a regular basis.  Following is one of the pieces from a limited edition line called Tresco Isle:
Lifetime Replacement Guarantee.  I don't know of another company who offers this.  If at any time your Chloe + Isabel piece breaks for any reason, you can return it to them for a brand new piece (with your receipt.)  If the piece is no longer available, you will receive a credit or refund for the purchase amount.  You can bet your money Chloe + Isabel are creating QUALITY pieces because otherwise they will lose profit.
30 day money back guarantee. You can have peace of mind…if for any reason you do not like your Chloe + Isabel purchase, you can return it within 30 days for a full refund (with your receipt.)
Pieces start at just $24! "By designing + sourcing directly from our NYC studio, + selling through our amazing community of Merchandisers, we remove multiple layers of retail markup.  We're thrilled to offer our customers exceptional, beautifully-crafted pieces at affordable prices." Chantal Waterbury CEO – Founder
Host program offers opportunity for FREE jewelry.  You can host an ONLINE Pop-Up Shop and receive credit for jewelry!  Those of you who live close to me, I am happy to help you host one in person wherever you choose.  Some Merchandisers have had hosts schedule Pop-Up Shops at an restaurant during lunch time or for mom's night out.  Otherwise, Chloe + Isabel is online friendly.  I can help you put together an online Pop-Up Shop.  We set a date and time just like we would if we were doing it in person.  We direct everyone to the website to purchase during that time period and voila you earn some FREE Chloe + Isabel jewelry.  Leave a comment (by clicking at the top of the post) or email me at familybringsjoy at gmail dot com (also on my sidebar to the left) to schedule your online Pop-Shop.
Perfume too. Discover

Jardins Du Midi

, a fragrance inspired by a midday, sunlit walk through the lush orchards of the South of France.  It has hints of Peach Nectar, Bergamot, Jasmine Sambac, White Violet, Vanilla Absolute.  It smells like fresh roses to me.
Featured in many magazines and online.
I was hired by Chloe + Isabel to be a merchandiser, not a recruiter.  I found out about this fabulous opportunity online.  I filled out an application, had an interview and was hired by Chloe + Isabel to represent their company and sell their jewelry.  In all essence, it is as though I bought a franchise from them, yet I don't have the overhead of having a store.  So just like most franchises, when you go into their store or restaurant, you are not bombarded with considering whether or not you want to own your own franchise.  So it is with Chloe + Isabel.  The reason I am sharing this with you is two fold. 1.) Being an entrepreneur at heart, I have represented other direct sales companies in the past.  Even though I loved my job and felt passionate about the products I was selling, I wasn't always comfortable trying to recruit customers to have my job.  The guests who came to in-home shows were there for the product, not to learn about my job.  Chloe + Isabel wants their merchandisers to solely focus on sharing their beautiful jewelry to the world.  We are trained to be good business owners and are encouraged to be creative.  I LOVE that.  2.) This will be the only time I write about this opportunity.  All future posts will be focused purely on Chloe + Isabel's exclusive products.  I'm only writing about this for the off chance some of you reading this might be thinking, "what if I want to be a merchandiser as well?"  This is an exclusive opportunity.  If you are interested, I can send your name to the recruitment department of Chloe + Isabel.  Email me at familybringsjoy at gmail dot com.
I'm going to end with a video which briefly explains the Chloe + Isabel opportunity.  Before you roll your eyes…my intention is not to recruit you, rather than let you see many of the jewelry pieces.  You will meet Chantal (Founder & CEO) who wears several of the pieces in the clips as well as other Merchandisers.
Are you ready to see more of the jewelry pieces Chloe + Isabel offer?  Head on over to my online Chloe + Isabel boutique by clicking here.  Guess what I named it?  That's right Jewelry Brings Joy…I think it's fitting!  Don't you! 😀  Pin the following graphic to share Chloe + Isabel with all your friends.  Wait…set up an online Pop-Up Shop with me first, then pin away. 😉
P.S.: Chloe + Isabel have Hunky investors!  Guess who one of Chloe + Isabel's investors is…um…none other than Ashton Kutcher.

P.S.S.: Visit my boutique to find the perfect Teacher Appreciation gifts, Mother's Day gifts, Wedding gifts…birthday, anniversary etc.
Last P.S.: Wearing the Pearl + Crystal Drops Long Necklace (one of my favs,) Bead + Chain Multi Wrap Bracelet and Crystal Square Stud Earrings in the first profile photo.
Jewelry Brings JOY,