It's Closet & Nooks day for Roomspiration Blog Hop & Link Party.  I decided I would include what I call my Command Central.  It is a nook between our Kitchen and Master Bedroom.  I spend a lot of time here.  This is the hub of all the important papers etc.  As a Family Manager, it is my office.
There used to be a picnic slideshow here.  Since picnic closed their website I will have to come back and add photos instead.  Sorry for the inconvenience.  Ugh…just one more thing to add to my TO DO list… 🙁
The host for today's Roomspiration Blog Hop & Link Party is the genius mastermind of Roomspiration.  I have written about my sweet friend Ange from The Blooming Hydrangea before.  I love her to pieces!  Ange is very talented when it comes to making her house a home for her beautiful family.  Before visiting The Blooming Hydrangea I had never heard of the term "cloffice."  Not sure if she coined the term herself, wouldn't surprise me, but she has a good eye for transforming a plain closet into a beautiful, organized and functional office.  She has her newest cloffice reveal on her site today.  You won't want to miss it!  This is the first one I saw on her site:
Head on over to the Blooming Hydrangea and see the creative uses of a closet and nook that have been linked up.  I am very impressed!  I think it will help inspire many of you to use spaces you have in your home in a way you never thought about.  It's fun to think outside of the box! 😀  Maybe you already have one yourself you'd like to link up?  PLEASE!!  That's what the party is all about, join us!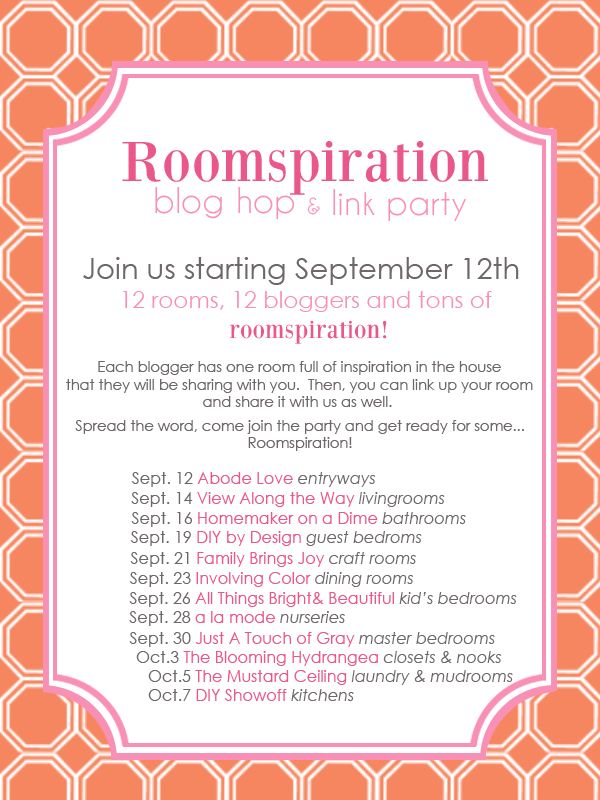 Time for Lunch,