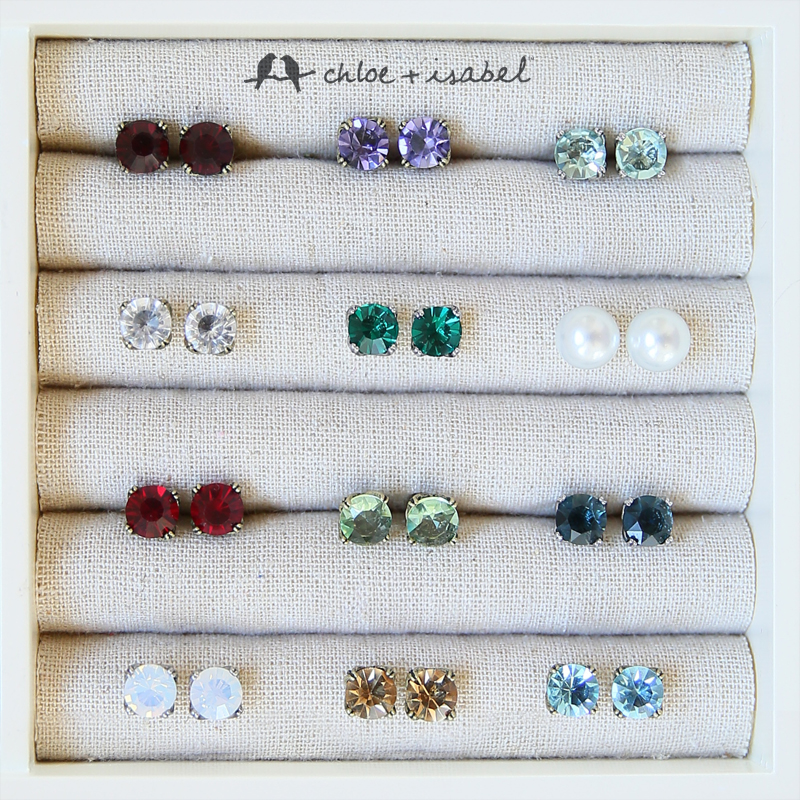 My favorite jewelry staple lately has been Chloe + Isabel's studs.  I love these studs!  The above photo shows them just a little bigger than their actual size.  They are not too big, not too small…the perfect size to compliment your style for the day.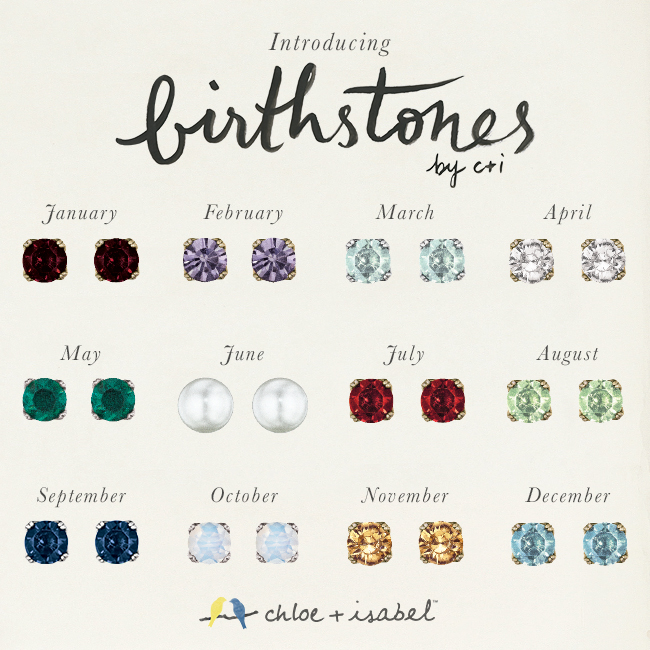 These are a fabulous gift for all occasions.  I gave studs to many of my family members at Christmas.  Not sure what birthstone your special person has…I'll share a secret with you.  Go to their Facebook page to see when their birthday is (if you don't already know it.)  Some of us older folk tend to forget.  Look at the above photo to see which stone belongs to them.  Voila!  For only $22 a pair you can't go wrong!  If you decide to purchase several pairs at a time, don't forget all orders over $100 receive FREE SHIPPING.  Besides, there isn't a rule that says you have to wear your birthstone.  Personally, I wear October's Opal studs all the time and my birthstone is September's Sapphire.  I like the opals because they go with everything!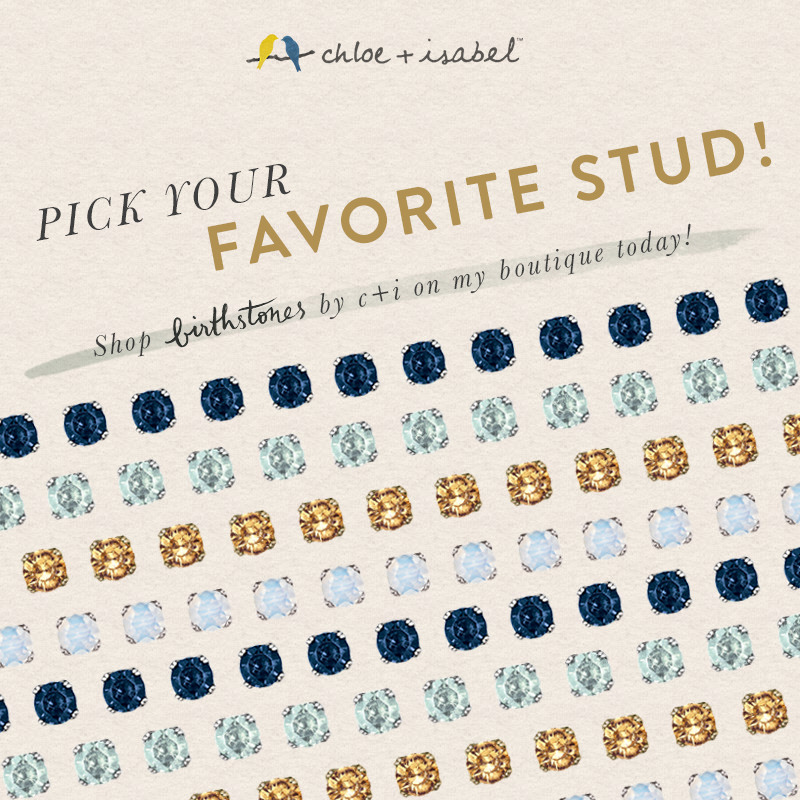 Important reminders:
Jewelry is hypoallergenic, nickel free + lead safe
Packaged in keepsake pouches perfect for gifts
Branded with signature chloe + isabel's closures
Lifetime Replacement Guarantee on ALL c+i pieces
All orders over $100 include FREE SHIPPING
Contact me to hold your own online or at home Pop-Up Shop to receive FREE JEWELRY
Head on over to my online boutique Jewelry Brings Joy today to purchase your studs by clicking here.
Have a sparkly day,